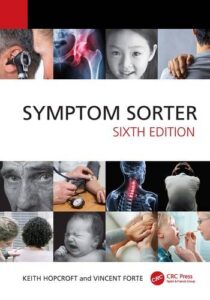 Pulse Reference is based on the best-selling book Symptom Sorter.
Pulse Reference analyses a multitude of symptoms commonly seen in primary care and for each presents differentials, distinguishing features, possible investigations and key points. Its perspective is very much grass roots primary care and informed by the latest evidence and guidance where possible or appropriate.
Each symptom is analysed in a uniform, accessible way, providing:
The GP Overview which defines the symptom and key characteristics
Differential Diagnosis which lists the likely diagnosis, subdivided Common, Occasional and Rare
Ready Reckoner which are key distinguishing features of the most common diagnosis
Possible Investigations which outline those investigations most likely to assist you in making the diagnosis
Top Tips which are mostly useful hints from the authors' experience
Red Flags that highlight aspects of symptoms which suggest pathology and there should not be missed or neglected
The experts behind Pulse Reference
Dr Keith Hopcroft is the co-author of Symptom Sorter and has been Pulse's editorial advisor for more than 15 years. He is a GP in Basildon, Essex, an associate trainer and medical writer and columnist.
Dr Poppy Freeman is also a clinical advisor to Pulse and set up the Covid Toolkit on Pulse Today in 2020 to provide GPs with up-to-date guidance on all the clinical and organisational Covid updates. She is a GP in Camden.
Get in touch
If you have any questions about Pulse Reference, please contact us at [email protected].